What You Need To Know Before You Watch Movies Online
You don't need to be anxious if you want to watch movies online via streaming or downloading. In fact, online movies are totally legal. Huge sites are offering free trials in order for you to test the water first. This allows you to enjoy the films you want to watch without even spending a dime. In case that you are not comfortable with the user experience or perhaps the price, you can find another with no charge. You can enjoy unlimited viewings like blockbuster movies and other famous cable shows.
The Basics
Watching movies online is easy and you don't have to worry about downloading the file. In fact, streaming lets you watch films or shows directly to the site. You can play the films life using your computer device or any kinds of mobile gadgets. Of course, you need a decent internet connection in order for you to enjoy watching the films. Keep in mind that watching movies require a huge amount of data. Better to check your internet speed or perhaps upgrade it in case the connection is poor.
Streaming allows you to access the featured films immediately with a huge catalog of blockbuster movies and series. Online streaming is much comfortable for a person like you who loves to watch a specific film or new releases instead of the old-fashioned way of renting DVDs.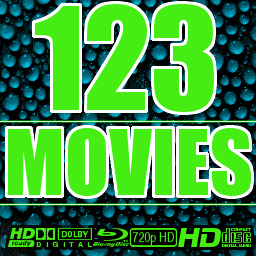 Watch Out For Torrents
The best thing in life is free. More and more online movies websites these days are offering a free trial or free movies without requiring the user to sign up or register. But, free may sound too good to be true especially if a newly released film which is still showing in cinema is available from this certain platform. Always be aware of websites that are using torrents file. Most of the time, these are the ones that have tons of viruses and malware that can affect your operating system. When searching, it is recommended to update your antivirus before clicking one website to another.
Pay For What You Want To Watch
Now that you've decided to pay for a service, make sure that you only pay for what you want to watch that best suits you. Consider some factors such as how often you are going to watch streaming. Do you want the latest releases or older films? Better estimate on how much money you are going to spend. In case that you just want to watch some old but great movies online, you have the option to use a basic free site that offers free movies per-view rather than monthly basis.
If you are just planning to watch unlimited movies on the weekend, you don't need to pay monthly fees. Instead, look for an option that allows you to watch unlimited movies for a day. This allows you to make the most out of the online movie site and at the same time cut the cost.
Streaming On Your Television
You got the idea of movie streaming using your computer or mobile device, but it can be very much fulfilling when you watch these movies using your huge flat screen TV. Smart TVs are designed for streaming and you no longer have to connect your TV to your computer. In fact, it is possible to access online movie sites using Smart TVs and even Console games. But, in case that your TV is not smart, you can still watch streaming by connecting your PC cable via HDMI or VGA ports. This is not too techy and complicated to do so.
Canceling Subscription
You can access most of the online movie websites by taking the advantage of a free trial. Keep in mind to cancel your subscription as soon as the free trial days are over. You'll start paying the site that automatically deducts to your bank account.  Most of these sites, however, will send you emails for updates prior to your subscription. If you are not convinced about their services, you can simply click the unsubscribe button that usually found at the bottom of the message.
While, if you are looking for a long-term free movies subscription, you can find tons of websites that offer free movies without even requiring you to sign up or subscribe. Of course, it is still advisable to do so in order for you to get the latest movies, updates, and feedbacks. You'll find legit free movies streaming sites that often offer older movies and series. However, you need to keep your fuse since most of these sites include ads and surveys you need to answer before you can watch the movies you like.
HD And 4K
What is so amazing about online movie sites these days is that fact that they mean business. They provide the best quality of films and series presented in HD and 4K quality. There are thousands of films and shows available on streaming allowing you to find the most popular blockbuster movies and the rarest ones. Most of the sites feature search option for those users who are very particular to the films they would love to watch. The quality of the films, however, will differ depending on the internet speed. Though, there are some sites that automatically adjust the quality in case that your internet speed is poor.
You'll find sites that feature local and international films and each shows available got subtitles in many other languages. The high speed downloading HD feature allows you to make the most out of your movie pleasure on any gadgets. All of the films are available in different formats that can work for streaming and downloads with no hassle.